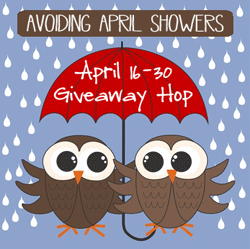 Avoiding April Showers is a Giveaway Hop being hosted by Put A Little Umbrella In Your Drink, Seeds of Life,

Taking Time for Mommy and And The Little Ones Too.

It runs from April 16 - 30. And it's FREE to sign up! Take a peek over HERE to see about participating in this giveaway hop...we'll be there!
~Sam